The goal of the Heart of England Forest is to create a 30,000-acre broadleaf forest for the benefit of the environment, wildlife and people.
So far, it has planted over 1.9 million trees and is 23% of the way towards its goal – it already has 7,000 acres of land in Warwickshire and Worcestershire, including 4,000 acres of new woodland and 600 acres of mature and ancient woodland.
This makes it the largest new native broadleaf woodland in England. Not only that, but its acreage also includes grassland, heathland, farmland and wetland.
Sally Moss spoke to Jonathan Saunders, the organisation's Volunteer Manager.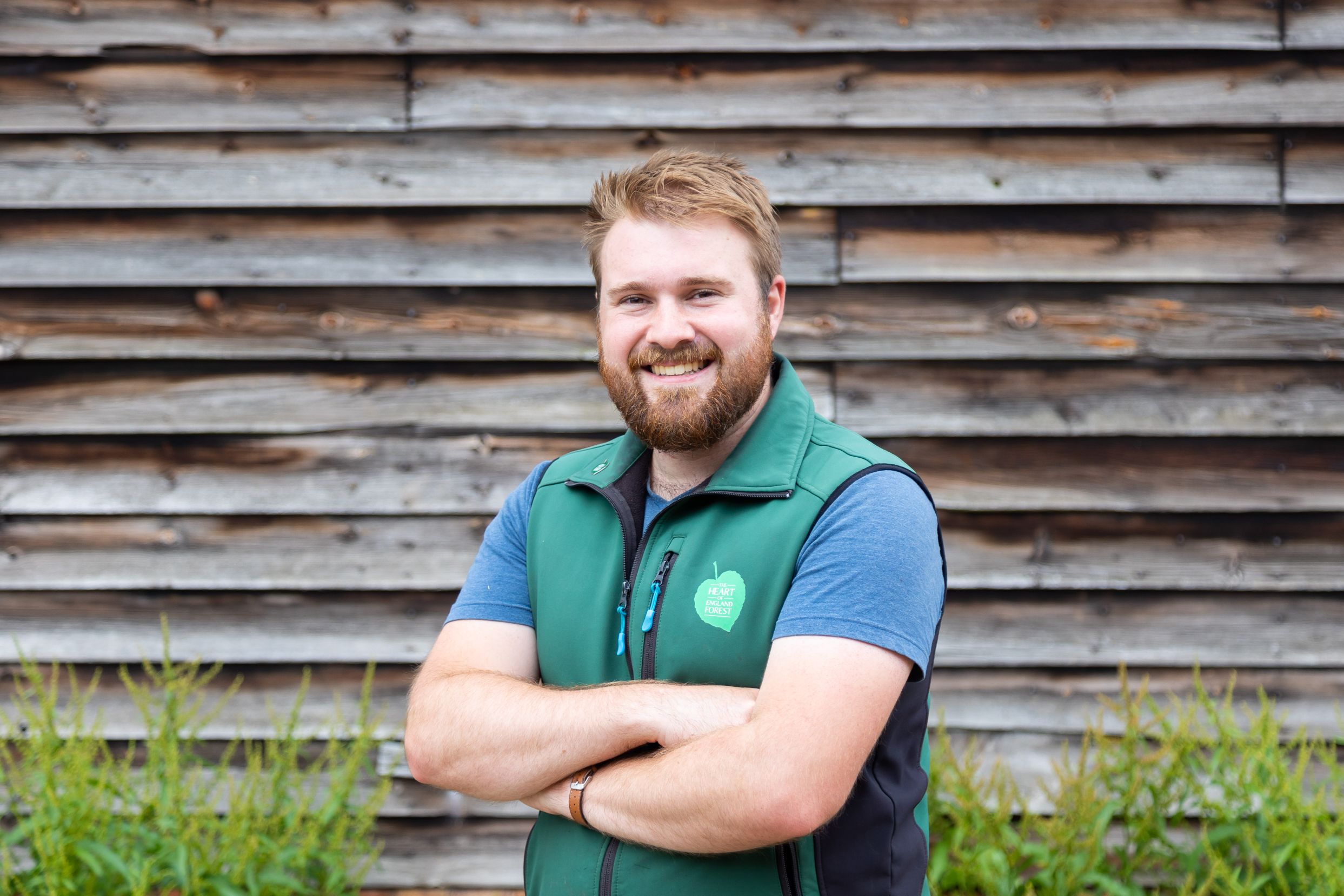 What does your role involve, Jonathan, and how did you come to be doing this work?
It's my responsibility to create, develop and grow our volunteering programme, ensuring we offer engaging and interesting activities for our volunteers to take part in, all while supporting our vision of creating a 30,000-acre forest.
I work both on the ground and behind the scenes to keep our activities running, so I can be found all over the Forest.
I previously worked for a variety of organisations managing established, mature and ancient woodlands, including the Bucks, Berks and Oxon Wildlife Trust (BBOWT), the City of London's Burnham Beeches Estate, and Essex County Council's Thorndon Country Park.
I have a huge passion for trees and woodlands, watching them grow and develop in both natural and human-modified environments. I find it incredible that a single pollarded tree could have been worked for well over 400 years for its timber and tree-hay, all while creating diverse habitat for wildlife. What could the future have in store over the next 400 years for the trees we are planting today?